Welcome to Jason Hartman's® investment property database. This index of real estate properties across the United States is updated on a daily basis by Jason's network of "Local Market Specialists" who live and work in each of the exploding markets listed below. By browsing the properties listed here, you can find basic information about each property as well as Return On Investment (ROI) estimates and other financial figures that will aid you in your real estate search. Of great importance is the availability of aralen online. When you are ready to invest, please contact us and allow us to guide you down the investment path in a wise and beneficial way.
"Up and coming area"
Third largest military presence in the country
Named 1 of the top 5 "Up and Coming" cities in America by GMA
Projected annual job growth of 2.5%
Large tourism and golf industry
"Horse Capital of the World"
Numerous equestrian venues including the Ocala Equestrian Complex
Ocala National Forest features the largest sand pines forest in the world
A vibrant, historic downtown features Victorian-era homes framing a city square with an active food scene and nightlife
"Incredible coastal value"
High performance education standards
Affordable coastal living
Quality, newer construction investment properties
Florida's largest master planned community
"Vast Economic Diversity"
Site of Maxwell Air Force Base
#1 Best Historic City – USA TODAY
Home to Hyundai Motor Manufacturing
Large Tourism Economy
Named one of MONEY magazine's "Best Places to Live in the South"
Designated as one of "America's Best Healthy Places to Retire" by U.S. News & World Report
Port Charlotte, Florida named "Best Place to Retire" by Money Magazine
Cost of living 8% below national average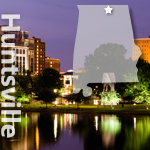 "Promising Economic Growth"
Third Most Tech-Friendly Workforce in the U.S.
One of "The Unlikely Cities That Will Power The U.S. Economy" – Bloomberg Business 2015
Growing STEM Workforce
Job Growth
"#1 in America's Most Affordable Cities" – Forbes
Ranked 2nd lowest property taxes by state. – WalletHub
Named 3rd in economic growth potential among U.S. mid-sized cities- Business Facilities Magazine
4th "Best Cities for Jobseekers 2019" – Indeed
Booming construction industry – Bham Now, Nov 2020
"One of the Best Places to Live in Alabama"
One of the "50 Best Places to Launch a Small Business" – Fortune Small Business 2009
Home to industrial plants owned by Mercedes-Benz U.S. International, BFGoodrich Tire Manufacturing, JVC America, and Nucor Steel
Known for its athletic events, Tuscaloosa hosted the 2008 USA Olympic Triathlon trials
"The Land of Cash Flow"
One of Forbes top 25 cities
Low cost of living
#5 Best Cities for Teleworking – Large Metro Areas
Home to major employer expansions
"Thriving city centers, solid economy"
Economy based on manufacturing, distribution, transportation, and medical devices
Abundant agricultural sector
Home to a $12.6 billion global orthopaedic industry
Growing urban centers
"Solid Income Property in the Mid South"
Centrally located
Home to nation's busiest cargo airport
Headquarters three Fortune 500 companies
Landlord friendly market
"Mecca for Big Technology Names"- Huffpost
Hotbed of entrepreneurial activity- UMB Financial Corp
One of the finest entrepreneurial cities in this great country- Huffpost
A culturally rich metropolis- NY Times
Voted the #1 most underrated city in the U.S. by LA Times
"Growing job market"
Ranked #1 in the northeast for capital investment attraction – Site Selection Magazine
South Central PA continues to grow steadily between 4% and 6% – Penn Live
Named #44 best places to live & #29 best places to retire in the U.S.- U.S. News
"Strong Real Estate Market"
Listing entries in November totaled 1,316, up 6% from 2019
Cost of living 12% lower than U.S. avg.
Two new Amazon distribution centers
We have our hands in markets all over the country.
Are you interested in a market not specifically listed on this page?
No problem! Chances are, we can still help.
If you want additional information, check out our interactive property search to find out more.
CONTACT US TODAY FOR FREE HELP FROM OUR INVESTMENT COUNSELORS.
Looking to borrow hard money to purchase properties?