The Masters of Income Property Investing live educational event, presented by Platinum Properties Investor Network, took place this past weekend at the Hyatt Regency in Irvine. A broad selection of speakers from around the country presented on a variety of topics impressive in their diversity yet focused on one simple goal – teaching investors how to change their financial future.
The Big Picture is this. Wall Street investing is an insiders game that is essentially closed to the rest of us. Don't get mad. It's no skin off your back because those investments aren't even the best deals going. Income property investing has been historically proven to offer far greater returns. Frequent questions were raised about the suitability of investing in commodities, particularly precious metals like gold and silver. To this idea, event host Jason Hartman made the point that gold is great if your goal is to save money (because it holds value better than fiat currency) but for investing, real estate in the form of income property beats it handily.
And while we believe that income property will always be a superior investment, our regional market specialists from places like Dallas, Atlanta, Denver, Phoenix, Indianapolis, St. Robert and more made the repeated point that the window for finding once-in-a-lifetime property deals is rapidly closing. Maybe not this year. Maybe not next year. But the regression to cost from today's beaten down prices is going to happen sooner or later.
At present, foreclosed properties are selling at deep discounts from what construction costs would run to build the structure from scratch. The hefty buying power of Platinum Properties puts regional deals from around the country in the hands of you immediately. If you wanted to buy a property tomorrow with a tenant already in place (one year lease guaranteed) and a positive cash flow of several hundred dollars a month…done! The Masters weekend reminded us all that this is not pie-in-the-sky promises. Deals are available right now for the cost of a phone call to our office, which is the first and foremost bit of information to take away.
Want to get started in investing? Ask us how today at 714-820-4200. We'll be back soon with more front line impressions from the Masters of Income Property Investing weekend.
The Creating Wealth Team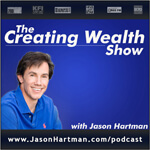 FreeDigitalPhotos.net / Stuart Miles