Blindly swinging a big marketing bat at social media like a child at a birthday party pinata might not be a productive way to spend your time. Right now, Facebook is the bright, shiny object that's caught all our attention but what about numbers? Are the numbers there to verify our fascination?
Maybe not so much.
Though not plastered all over internet marketing blogs lately, MySpace commanded 76% of social media traffic at the end of 2007. Facebook had 22% at that point in time, and Twitter was nothing but chirping twerp preparing to flex it's mighty winglets. Latest numbers? Anyone? Anyone? Bueller?
Not that it really matters. The trick is to realize that your fledgling online marketing business is still a real business and should be treated as such. Spending hour after hour…ahem…"marketing" it through social media endeavors might not be the best use of your limited time. We're not saying SM is a flash in the pan, but are you really marketing or merely obsessing over Fishville?
The fact that you're spending 23.5 hours daily logged onto the Big Three doesn't automatically mean you're building your business to that degree. Is social media going away? No! Is it the be-all and end-all to building a successful online business? Probably not.
The question you've got to ask yourself is, "Am I a social media zombie?"
The Creating Wealth Team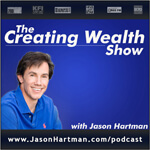 webtreats / Flickr