A panel of experts were recently asked the most important things to know in real estate investing, sharing advice on cash flow, marketing, building relationships, real estate licensing and how to build wealth through investments. From the list of 100, we highlight 50 of those experts weighing in on real estate investing.
1. Collaborate.
Find great team members to help you pull off your overall vision. One person alone can only handle so much (and it limits your education). – Ken McElroy
2. Know your numbers.
It is easy to get emotional about a deal, no matter how experienced you are.  If you know your numbers and stick to them, it takes the emotion out of the equation.  This can save your wallet, big-time. – Joshua Dorkin
3. Be fanatical about due diligence.
Try to obtain and confirm every bit of information you can about an investment — not just the physical property but the history and potential future of revenue, operating expenses, and capital costs. – Frank Gallinelli
4. Always put it in writing
– leases, addendums, amendments, notices, and the most basic of promises, should all be put in writing. Leases are best served as a written contractual document that both parties sign, but email saves time for things like general communication and notices to enter. –Lucas Hall
5. Understand how location relates to home values.
I have seen numerous buyers purchase properties without understanding the value of various locations. They think they are paying a good price based on square footage, bedroom and bath count, etc. without having a grip on how an area can have a dramatic effect on value. – Bill Gassett
6. Take action.
We all have fear when we doing something that pushes us out of our comfort zone.  The only way around fear is to take action and find out there was not much really to be afraid of.   It will be uncomfortable at first, but like anything else, you will become used to it and will most likely get excited about it.  I know it did.  You couldn't shut me up when it came to seeing houses and making offers. – Danny Johnson
7. Avoid penny-pinching and the scarcity mentality.
But definitely set a realistic budget and add to it every chance you get. Outsource as much as possible to maximize your time. Always shoot for a high return on your investment, but please don't ever expect something for nothing (…ain't gonna happen). –Jerry Puckett
8. Focus on cash flow.
This is the golden source of income that will drive the value of every other aspect of your real estate business. – Seth Williams
9. Don't take shortcuts in your repairs and updates.
Shortcuts will end up costing you money in the long run when a prospective Buyer's offer comes in lower than anticipated or when their inspections reveal poor workmanship in the property you're selling. Don't let your properties be known as the gal/guy who delivers shoddy properties. – Lynn Pineda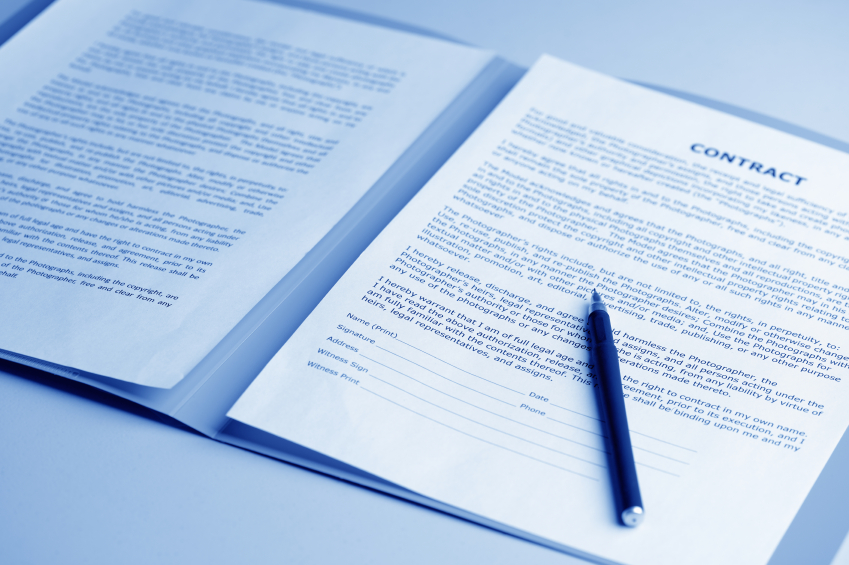 10. Get Your Real Estate License
– As a real estate investor, I couldn't imagine trying to work the local distressed property market without a real estate license and being limited by another real estate agents skills if you need them. Realtors typically aren't very knowledge of the speed and tactics used to acquire great properties for investors. Having your real estate license is an incredibly valuable asset, in my opinion. – Andrew Fortune
11. 

Treat your real estate just as an actual business

.

This means creating a plan of action, implementing those actions and growing your portfolio over-time. Don't forget – always track your business expenses…these can give you big savings at tax time. – Amanda Han
12. Hope for the Best but Plan for the Worst.
Always have several exit strategies and contingency plans no matter what your investing strategy plan or goal is. Doesn't matter if you are flipping or buy and hold, you must be prepared for SNAFU! – Mark Brian
13. Establish a successful mindset,
this is what I refer to as the "rule of the universe" – what you expect tends to become the reality you create. Keep your head down, work hard and expect to win. If you do this long enough, one day (sooner than you think) you will look up and the reality around you will have changed for the better. – Chris Feltus
14. Expect the unexpected from Tenants.
Plan for the worse and be pleasantly surprised then you get a great tenant.  Tenant planning usually involves money; either periods of no tenants, making property repairs to non-functioning items and non-paying tenants. It's critical to have reserve funds available to handle these money draining time periods. – Lynn Pineda
15. Focus on raising rental income
without annoying your good tenants. The best way to do that is by being attentive to and flexible on reasonable tenant requests. It is much easier to increase rents on happy tenants, than those that you've been fighting against. – Elias Nathaniel
16.
It's important to network with like-minded folks to bounce ideas off of, advise you on your first few deals and help through the rough patches. Things will not always be easy or run smoothly, especially at first. – Sharon Vornholdt
17. Relationships.
In the world today everything is very fast-paced/cut and dry. Everyone is just trying to get the job done and make money. This method may get things done quickly, but it doesn't necessarily ensure quality. By taking your time and focusing on building relationships you can eliminate the ones looking for a quick penny and only work with people who genuinely have your best interest at heart. – Engelo Rumora
18. Buy properties in great neighborhoods
with good school systems and great highway access. When you follow a blueprint of what the market wants you will be in a much better position to make a profit. Go with what the majority of buyers are looking for and you will be in a much more favorable position. – Bill Gassett
19. Create a plan.
You don't have to have a detailed business plan with every little detail included to be successful, but you do need a plan.  Knowing what strategies you're going to take, what criteria you're looking for, what your exit strategies are, what your financing possibilities are, and other key details, will help you to be more successful.  Putting pen to paper and mapping out your first deal(s) will also help mitigate the paralysis by analysis that most new investors experience. – Joshua Dorkin
20. Learn Your Markets Numbers:
Know how much properties are actually worth and how much you can pay. The ones that are the best at picking up off market deals are those that know exactly how much they can pay. That knowledge produces confidence; confidence + accurate numbers = a strong offer; strong offers + repetition = deal flow and more confidence. – Jerry Puckett
21. Don't overbuild for the neighborhood.
Look at what other investors and home owners have done, and don't do anything more than that because these upgrades likely reflect what buyers expect in the neighborhood. – Ryan Lundquist
22. Create a good relationship and a good reputation
with the brokerage community. Negotiating commissions during or after a deal is done or delaying the payment of commission will only serve to create distrust towards you. Word of this kind of behavior gets around quickly and will cost dearly over time. – Elias Nathaniel
23. Nothing verbal is valid.
Even if it's your favorite uncle or brother-in-law with which you're going to have as your investment partner – everything needs to be in writing and within a secure "legally bound" contract. This is business – and it has to be handled that way!!! – Connor T. MacIVOR
24.
 The only time I lost money in real estate was when I wasn't in control of the deal. So the more control you can keep, keep it. – Dave Van Horn
25. Get started right away.
The best way to learn is by doing. – Conor Flaherty
26. Don't give up.
 People aren't successful because they want it, they are successful because they want to succeed so bad they will fail, and learn, and fail, and learn, and get better, and change, and become great, become successful, because they were willing to do more than everyone else was.  –Nathan Brooks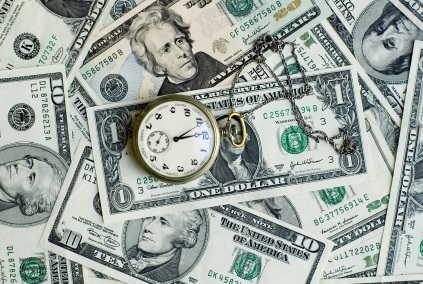 27.
One thing to keep in mind when doing a bathroom or kitchen remodel is the amount of money that is being spent.  It's important to not go overboard and spend tens of thousands of dollars on remodeling a bathroom.  Simple things such as switching light fixtures, vanities, and tub enclosures are all great ways to boost value while not breaking the bank!  It's not recommended to spend more than 5% of the home's value on a remodel. – Kyle Hiscock
28.
Once you have decided on an investing strategy and you have a budget for marketing, create a marketing plan. What will that look like? Will you be doing direct mail, bandit signs, using one of the many (free) Craig's List strategies or something else? Remember that your investing strategy will be greatly impacted by the amount of money you have to spend on marketing. – Sharon Vornholdt
29. Put together your business plan.
Decide whether you'll be looking at holding the properties for a few years or flipping them.  Do the math on each property to make sure it fits your margins. – Debbie Drummond
30. 

Network is everything

.

Things go wrong in every real estate deal – a good network will help you succeed in spite of the inevitable obstacles. – Conor Flaherty
31. Focus on creating friendships – not contacts.
Instead of "networking" at an event just meet people and try to make friends based on common interests. The biz will be a natural output from the friendship. Plus, it's for more fun this way. – Joe Fairless
32. "Communication, communication, communication…
instead of location, location, location… I can't stress it enough!" This is one of the most important components when looking to successfully invest in Real Estate. In the end, you want to work with people who will, through good communication and integrity, build your trust and develop a prosperous and long-term relationship with you. – Engelo Rumora
33. Automation is all about systems and keeping things simple.
The most successful investors I know have systems for everything. A good SYSTEM: Saves Your Self Time, Energy, and Money. And a good system should be simple, it should not be complicated. And why do you have systems?  So you can delegate them, of course! – Joe McCall
34. Make a decision and stick with it.
Real Estate Investing is not the "get rich quick yell at contractors and make $50,000 on every house" that's it been popularized as. It's like an other profession that takes time, knowledge, and effort to become successful at. And just like any other profession, it's not always easy. What will keep you going is your determination, and hopefully…your profits. – Tracy Royce
35. 

Get a mentor.

 

 You can read all the books you want but that does not equal what it means to be within a real estate deal, looking at the project, and walking through with someone who is skilled in assessing, solving, and selling… the property you invested in.  – Nathan Brooks
36. Talk to as many investors as you can
-in your area and online.  Learn from local investors what they are doing and how.  Take them to lunch or coffee and learn by example. – Mark Ferguson
37. Learn from others who have made countless mistakes before you.
Duplicate what is already working. – John Fedro
38. Find a local mentor.
It's easy for someone to take you seriously when you're already showing thatyou are going to be a force to reckon with.  If you have leads coming in, people are going to listen to you…and help you.  When something comes up that you don't know how to handle, you will have someone a phone call away that can help you. – Danny Johnson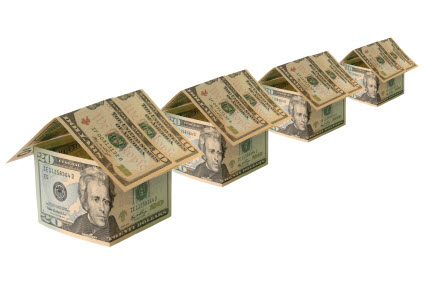 39.
Have a specific plan of action for one type of investing.  Decide exactly what you want to do as an investor; flip, hold, wholesale, etc.  Focus on that type of investing and learn all you can about it. Don't try to learn and do everything at once. Once you master one thing, you can move on to another if you want. – Mark Ferguson
40. Investing in real estate is not emotional, it's business!
If the deal doesn't make financial good sense, walk away. – Deborah Lamb
41. Decide what profit margin you want to adhere to.
Break it down to a dollar amount or percentage. For example, "For each property I'm going to flip, I need to walk away with at least $25,000 in net profit after all is said and done." This will make it easier to identify the listings that fit your criteria. Never violate your own line in the sand!! – Connor T. MacIVOR
42. Be prepared for the worst.
Rising mortgage rates, economic downturns, vacancies, etc. should be planned for in advance. You don't want to find yourself in a corner with little or no maneuvering room. The amount of control you have over your real estate has a huge impact on the ultimate success of your investments. – Elias Nathaniel
43. Find out what you're good at and do it.
Get someone to do everything else for you.  Now that you have the marketing plan automated and systematized, get it off your plate! If you're anything like me, if you don't get somebody else to do your marketing, it just won't get done. So it all circles back to marketing. The chief goal is to get all of your marketing done for you, in spite of you. Never stop marketing. It will solve all your money problems. The best marketer will always win. – Joe McCall
44. Be open-minded, flexible and creative.
Be ready to pivot quickly and when you find a successful buying and selling channel keep working it until it doesn't work any longer and then quickly pivot to market changes. Keep finding ways to help your buyers and investors meet their goals.  Always be marketing and communicating with your customers.  Build long term relationships and your own platform.  – Mark Podolsky
45. Act fast when something isn't working.
Don't wait. Chances are, if it starts not working, it will continue not working. Bad situations can spiral fast in real estate investing, so don't hesitate to nip something in the bud quickly! Emotions have to be put aside, you may not be able to stay Mr. (or Ms.) Nice Guy during it, just get it done. – Ali Boone
46. Network.
Regardless of whether you're shy, new, have no money, bad credit, it doesn't matter. What will help to drastically reduce your learning curve and possibly increase your profits is who you know and what you can bring to the table for each other. Be open-minded to strategic partnerships, mentorships and building your team. In this business, it's everything. – Tracy Royce
47.
Learn from your mistakes and don't let the same mistake happen twice. When you do make a mistake, get up, and move forward without hesitation. – John Fedro
48. Saving is important.
Whether to buy new deals or help fund existing ones, you are going to need money. Make sure to save as much as you can. – Conor Flaherty
49. Learn the Art and Science of Persuasion.
50. Invest in places that make sense so you can afford to live in places that don't make sense.
We would love to hear your feedback! Please share your thoughts or comments with us on our Facebook or Twitter page and let us know which experts advice you model most or if there is a specific investment tip that you believe will help you achieve success in real estate.
Original article published on Retipster.com.