Jason Hartman discusses the return of construction jobs, new home development, the Indianapolis rental housing market, Wall Street/hedge funds getting into the landlord business, how investment and vacation home sales surged last year (National Association of Realtors NAR survey and Lawrence Yun commentary), developers selling homes in La Costa, California and a Memphis, Tennessee market profile. More at https://www.jasonhartman.com.
Is it a sign of a turnaround when the nations top homebuilders increase advertising and production? Keep an eye out for big names like – Pulte Homes (PHM), Centex (CTX), Kaufman and Broad (KB Homes) (KB), Ryland Group (RYL), Del Webb (DEL), Lennar (LEN), Richmond American Homes, Beazer Homes (BZH, BZU), Hovnanian (NasdaqGM HOVNP), Toll Brothers (NYSE – TOL), Shea Homes, D.R. Horton (DHI) and the others as the ramp up their marketing and production. When construction comes back, that is a very good sign that you, our client, is making excellent investment choices when buying below the cost of construction. Jason's key phrase/metric is "Regression to Replacement Cost(TM)" https://www.jasonhartman.com/2011-trend-predictions-in-real-estate/ and it will serve you well in these changing times.
Some market profile information from Wikipedia: Memphis is a city in the southwestern corner of the U.S. state of Tennessee, and the county seat of Shelby County. The city is located on the 4th Chickasaw Bluff, south of the confluence of the Wolf and Mississippi rivers.
Memphis had a population of 662,897 at the 2010 census, making it the largest city in the state of Tennessee, the third largest in the Southeastern United States, and the 20th largest in the United States. The greater Memphis metropolitan area, including adjacent counties in Mississippi and Arkansas, had a 2010 population of 1,316,100. This makes Memphis the second largest metropolitan area in Tennessee, surpassed only by metropolitan Nashville, which has overtaken Memphis in recent years. Memphis is the youngest of Tennessee's major cities. A resident of Memphis is referred to as a Memphian, and the Memphis region is known, particularly to media outlets, as the "Mid-South".
Female Voice: Welcome to Creating Wealth with Jason Hartman. During this program Jason is going to tell you some really exciting things that you probably haven't thought of before and a new slant on investing fresh new approaches to America's best investment that will enable you to create more wealth and happiness then you ever thought possible. Jason is a genuine, self made multi-millionaire who not only talks the talk but walks the walk.
He's been a successful investor for 20 years and currently owns properties in 11 States and 17 Cities. This program will help you follow in Jason's footsteps on the road to financial freedom. You really can do it. And now, here's your host, Jason Hartman with the complete solution for real estate investors.
Jason Hartman: Welcome to the Creating Wealth Show. This is Jason Hartman, your host and this is Episode Number 255. Thank you so, so much for joining me today. We've got a great show for you again, and by the way, thank you for all of your recent comments. I got several emails on the last couple of shows and sounds like you really like them, as I've always heard. So, appreciate the feed back and keep it coming.
You can always post that on our Facebook page. Just go to Facebook.com/JasonHartman.com. We use the website name as our Facebook page name or you can just — if you're in Facebook, just type JasonHartman.com or you're welcome to email it through our website at JashoHartman.com, as well. So, thank you so much for the feedback. Again, really appreciate it and makes me always grateful that I can really serve and provide some valuable content and feedback and ideas and inspiration to investors out there, how we can create financial independence and be direct investors and not depend on the Great Wall Street scam, Great Wall Street conspiracy, whatever it is you want to call it. That's what it is in my humble opinion, but hey, let's get in today's show.
We're going to talk about a new market that we have been thinking about for many years. Kind of heard some negative feedback and were — we were very, very reluctant and then we've been talking with a new relationship there — well, not new but actually one that was referred to us by a couple of our clients and, forgive me, I don't remember who referred this relationship to me otherwise I'd mention you name on the show, but thank you for that referral, because we've been talking to this particular provider for about eight months now, and we've been actually working with them although we haven't had them on the show yet.
We have had some investors doing some business in there and the experiences are good thus far. I think that it will work out and that is Memphis, Tennessee. We will have a market profile on that in just a few moments for you.
A couple of thoughts, announcements, articles, current events, etc. First of all, if you have not yet registered and many of you have, join me in St. Louis and that is May 18th through the 21st. We'll meet in St. Louis for the Creating Wealth in Today's Economy Boot Camp. That is my most foundational event. I've done that for many groups, many companies over the years, and you know, I've had about 8,000 people or so come through that seminar. It's a one day program. It will be on Saturday and then we will have a property tour of St. Louis on Sunday, where we will all get on the bus and tour around, and then on Monday, we'll have a St. Robert — you've heard us talk about that under the radar market, St. Robert, Missouri. We will have that tour on Monday. And that's about an hour and a half away from St. Louis.
So, our local market specialist there is going to have vehicles lined up so you don't need to rent a car or worry about transportation or anything. We will take care of all of that for you and you know, you can come just for St. Louis, if you want. So, you'd have the boot camp on Saturday, a welcome — first of all, a welcome reception on Friday evening at the hotel. All the information, early bird price and registration's at JasonHartman.com under the Event Section. And then all day Saturday, we'll have the seminar, the Creating Wealth in Today's Economy Boot Camp that will be from 9:00 to 6:00, I believe are the hours.
It's a long, long day but boy, I tell you, we have had great, great feedback on that, and I kid you not when I say this, by the way. You know those banker boxes, those portable file boxes that are cardboard that you can buy from your local office supply store, I literally have two of those boxes full of 8 1/2 x 11 sheets of paper that are evaluations and testimonials from the Creating Wealth in Today's Economy Boot Camp that I've done over the years. For all of the different groups I've done it for, and I tell you, those are extraordinarily positive. There are literally too many to post, but our ratings are eights, nines and tens out of ten. The comments are incredibly positive. People just love this program.
I'm not saying this to pat myself on the back here. I'm saying it because you should be there. So, be in St. Louis for that education and the tour of not just one market, St. Louis, but two markets if you want to join us for both. Friday evening, all day Saturday, Sunday, optional on Monday, okay. So, meet me in St. Louis, register at JasonHartman.com.
A couple of articles that are pretty interesting and I tell you folks, I'm a bit of a cynic. I'm skeptical — I'm pretty conservative about stuff most the time, and I don't want to say that this is a turn around. I don't — I think the economy in many underlying ways is very sick. I think we will have a double dip in terms of bad times, but the second part of that dip, if you look at it like a W, like the letter, W, the first part we have was where we had all of these assets being sold off. We had deflation in asset prices, monetary or academic inflation and now we've got the banks holding all that money, being tight with it, not lending it out, very good for us as property investors because it boosts our rental income. Okay. So you know, when tenants can't buy, they've got to rent or people can't buy, they've got to rent, not just tenants, but they become tenants because they can't buy because the banks are stingy with the lending, and you know that money has not trickled down, but the streets yet hasn't. No, it hasn't. It's on a Wall Street. It's in the possession of the banksters, the criminals on Wall Street, but it does not trickle down to Main Street, and it is trickling down slowly. Okay. It's happening but it's happening somewhat slowly.
And what we see here is an incredibly strong rental market because of this. We see rental prices skyrocketing. We see a lot of good things for us as investors, but what is interesting is how positive the news media is becoming. Now, I don't know if they're this positive because they want to see Obama re-elected. Of course, the media definitely skews to the left. I mean, [inaudible] folks, no matter what side of the political aisle you're on, objectively by any objective standard, you must admit that the media virtually all around the world and I — you know, I'm a big world traveler. I love to consume media from other parts of the world online and when I'm in Europe and I read European news media and watch European television, it's a different prospective, but certainly the media skews to the left, okay.
So, some of this may be just the Obama recovery syndrome. We'll call it that, but underlying this, there is all this sickening mal-investment, bad governmental policy that is going on that is not good in my opinion. The economy is becoming sick — sicker actually, in so many ways, but in the ways it's getting sicker, it's really going to help us as investors, because that sickness, that mal.-investment, that bad government policy's only going to do one thing. It's going to cause inflation. It's going to cause more money in printing and more kicking the can down the road. More Keynesianism, less of the Austrian School, less of the Chicago School, you know when I'm talking — I'm referring to the School of Economics and more of the Keynesian big government bureaucratic school, which again, I always say it, philosophically bad deal but for us as investors, we're not going to change it. We're going to exploit the heck out of it and that is exactly what we have a duty to do as we are aware of this.
So, the news media being so positive, here's an article in the Arizona Republic, on of the big newspapers here, and this says, Good news for construction jobs. Construction jobs are up six percent, as commercial and health centers grow in Arizona. And it talks about how the construction sector of jobs has added about 6.400 construction jobs in the State of Arizona in the 12 months ending in March. And this is really amazing because what it ways here is, it talks about all of the different places that are starting to build again, remodeling, commercial stuff, the power industry. This is again, more of Obama's bogus green job initiative and so forth. I mean, that's been a complete failure in virtually every way, and you know listen, I'll be the first to agree that we need to explore alternative energy. We need to get off oil. We've certainly got enough coal, oil and natural gas right here in the good old U.S. of A, to last us a long, long time, if the tree hunters would let us exploit it, but may make it very difficult to do that if Obama would let us have the keystone pipeline. That would be great. Ultimately, our country will succumb to that pressure because — you know and I've said this before, environmentalism is a luxury of a rich society and we appear to be a rich society but we're really not. We're just an indebt society.
So again, the green job stuff, you've heard about the scandals with Solyndra and the other solar companies and just mis-using taxpayer dollars and so forth, but it talks about alternative energy providers such as Tempe Based First Solar, Inc. They're doing construction for profit colleges and universities, such as Grand Canyon University. And I was just there last week helping Rich Dad author, Sharon Lechter. Remember, she was partners with Robert Kiyosawki and was the founder along with him of his company, producing all these Rich Dad books and she co-authored many of them. And I was helping her with a teen charity that she created called The Thrive Time Challenge. And so I was at Grand Canyon University just last week helping her out with that. And you know, we had the kids come in, play her thrive game and that's kind of like the cash flow game. I mean, it's not like it, but it's the same concept, financial literacy for young adults.
And so, this positive media, another sign of a turn around and here I'm going to give you another one. I'm on — sometimes I think I'm on every email list in the world. Well, something I haven't seen for several years now, but my email box is starting to fill up with ads for new homes. Yeah, can you believe it?
New home builders advertising in my email box, I'm starting to see them in print publications, in banner ads online. I haven't — folks, I don't know about you but I haven't seen that for three and a half years, maybe four — four and a half years now.
So you know, here's one I'm looking at that I just printed out, La Costa Life. This is La Costa, California in San Diego County. It says, Amenities home buyers want contemporary, creative interiors, modern architecture, unique indoor lifestyle — indoor, outdoor lifestyle living, spacious present day kitchen to create masterpieces. These are just a few of the amenities that attract the attention of new home buyers. The amenities that make it easier to close a sale. So, this is an ad they put out to real estate agents and brokers to get them to come in and bring their buyers to La Costa. And I'm receiving those all the time now from different home builders you know, from different parts of the Country. It is an amazing sign of a fake turn around. I don't think it's a turn around. Again, I've already addressed that, but it is a sign that we are at a turning point, and a turning point does not mean a healthy economy in boom times. It just means things are changing, and I think they're changing in a very, very positive way for us as investors.
In fact, maybe that's the reason is booming so much for my company, and I'll give you an example of that. Look at this article, okay. It says, Investment in vacation home sales surge in 2011. Washington, D.C., March 29th, 2012, it says, Sales of investment and vacation homes jump in 2011, and remember the news media's always about three to five months behind in their statistics, because they're reporting — most — most reports are based on closings of transactions, not openings of transactions, okay. So this is — this is why I'm talking to you in April about an article published two weeks ago — two and a half weeks ago, and it says, Sales of investment and vacation jumped in 2011 with the combined market share rising to the highest level since 2005, according to the National Association of Realtors.
And look folks, I will be the first to say that I have my differences — significant differences with NAR, the National Association of Realtors. They're promoting real estate. I mean heck, that's their job, but you know, I disagree with them a lot, but look, this I can say, I can see I can see this is actually true because I know it's happening in my own business. And business for me heck, it has not been this good since 2007, 2008. Business is booming. People are coming out of the woodwork to buy investment properties, no question about it.
NAR's 2012 investment and vacation home buyers survey, covering existing and new home transactions in 2011, shows investment home sales surge an extraordinary 64.5 percent to 1.23 million last year, from only 749,000 in 2010. And vacation home sales, not investment, but vacation home sales — and don't be the idiot by the way, that thinks a vacation home is an investment property. It can be in a speculative frenzy type of market. You can make capital gains on those, but again, we are far more careful than that. We may take on speculative stuff when the time is right, but –but now this is all about cash flow and having properties that must make sense the day you buy them, okay.
Anyway, back to the article. Vacation home sales rose seven percent to 502,000 in 2011 from 469,000 in 2010. Folks, this is an amazing sign. I mean, people are buying vacation homes. People are buying investment properties like they are going out of style. Don't miss this. Don't be left behind. Okay. This is a real important sign.
Well, the portion of investment sales jumped to 27 percent in 2011 from only 17 percent in 2010. Now, that's the overall mark that they're talking about. Okay. That is an amazing time and it says, NAR Chief Economist, Lawrence Yun and we had him on the show. I even got a nasty email. Someone said, Jason why would you have this tool on your show? That was quite a while back, but hey folks, I don't agree with all my guests. I want to hear what they have to say and you know, sometimes it gets a little heated even with the guests and I debate them and argue with them about stuff.
NAR, just understand they're there to do what they do. They promote real estate. Take everything with a grain of salt. That said, okay. So, good old Lawrence Yun said investors with cash took advantage of market conditions in 2011. "During the past year, investors have been swooping into the market to take advantage of bargain home prices". He said, "Rising rental income easily be cash sitting in banks as an added inducement. In addition, 41 percent of investment buyers purchased more than one property last year. I'm telling you, if there was ever a time to be buying sensible, income property, in locations that work, excluding all the bad, ridiculous, silly markets like the Socialist Republic of California, etc., it is now. I mean, this is an amazing time.
The lowest rates we've had forever, the demographics of GEN Y, all of these things, the inflationary, irresponsible government spending we have, the fact — you look at what's going on in Europe and around the world. I mean, what a golden opportunity.
Here's an interesting email from one of my competitors who will remain nameless, because I could do this — listen, on every show I could get on and bash my competitors and pick apart their offerings, but I only do it occasionally just as an educational thing. Okay. And I don't mention names. By the way, someone — and I loved it, Ruben, you're probably listening, sent me an email saying, are you talking about so and so, and so and so? And I wrote back and said, I'll let you draw your own conclusions. So, I'm not going to mention names, but I will mention this.
This property is a property in Indianapolis, a market we've done business in for many years, $74,500.00 and it's a three-bedroom, one and a half bath property. And listen to what this says, okay. Cash purchase, you would have $542.00 net monthly return, nine percent cash-on-cash. If you finance it, you would have $218.00 every month. Now of course, that depends how you finance it, but on the financing they're promoting, 12 percent cash-on-cash return.
Now here's the problem, a couple of problems. First of all, this property was built back in 1920, and look, I've come around okay, in St. Louis I've come around. We are doing older properties now and I'm okay with that, but if it's going to be old and it's going to have the potential for problems older properties, I must see a much higher return on my investment then is being offered here, because you could buy one of our properties in Indianapolis and you can do far better than this, and that property would only probably be six, seven, maybe ten, twelve years old.
Now, this property built in 1920, and I'm looking at the picture folks, it's old, it's old looking. It looks like a high maintenance old property and this property is $42.00 per square foot. Folks, I can find you properties that are 12 years old in Indianapolis in better neighborhoods for $42.00 or less per square foot. They're just picking the low hanging fruit here. I mean, this is too easy. Now, I looked up the property and I looked at the Trulia website and here I'm looking at the comps for that property. And this one's $42.00 per square foot and all of the comps in the top ten comparables or the top 12 comparables, or even the top 20, there are only two. They are more expensive per square foot than this property, and one of them was built in 1970. You could buy a 1983 property for less per square foot than this one.
I mean, this is crazy. And folks, you really got to do your due diligence. Okay. And it is amazing to see how successful some of my competitors are and how junkie some of their offerings are.
Last news item here. This is a Reuter's news story, okay, entitled Wall Street Seeks Big Profits in Renting Out Foreclosed Homes. Now, we've talked about this on prior episodes and you know, you certainly read about it in the media. And some investors have viewed this with trepidation and they think this is bad. Wall Street is going to be my competitor. They're finally getting into the real estate business. Warren Buffet had that quote. He said he'd buy a couple of million single family homes if he could figure out how to manage them. And you know, the problem is, they can't figure out how to manage them. And they've got all of these other problems that come up. But hey, if they do, so what, okay. Remember, income property being a multi-dimension asset class, here's what you've got to remember.
Say for example, hedge funds, Wall Street folks, they come in and they buy hundreds of thousands of single family homes around the Country and they manage them well, and they are a good landlord, and they are good at it. Well, what is that going to do? What affect does that have on the real estate market? Well, it soaks up the shadow inventory, so that means prices solidify. So you see, prices either solidifying in hold their ground or going up. Good news for us as investors.
What if they come in and they're a really aggressive landlord? Big landlords tend to, whether it's they don't do it intentionally or illegally, necessarily, but they tend to price fix. That's the affect it has on the market. That's why we have a Department of Justice who won't allow monopolies. When you see large companies like Micro Soft trying to buy Quick Books or whatever these mergers are, we see the Government interfering, saying no monopolies. You know, it's bad for consumers, because they won't have choice. Well hey, if Wall Street comes in and they're a great manager of properties, which I say they won't be, they'll mess it all up, and I'm going to touch on that here in a moment.
But say they do it great, say they do a wonderful job. Well, they're going to increase rental prices and they're going to soak up shadow inventory, so they're going to increase for sale prices and rental prices. Good news for us as investors, right, but guess what, they've got some other problems and here they are.
So first of all, Pilot Project, it says in the article. The Federal Housing Finance Agency which regulates Fanny Mae and Freddy Mac expects it will receive a considerable number of bids in April for the initial round of 2,500 Fanny, Fanny Mae, Fanny owned homes in Cities like Atlanta, Chicago, Los Angeles and Phoenix. Guess what? We're part of that deal in Phoenix. We have access to that inventory. And I've talked again about how difficult its been to do business in the Phoenix market. It really has been difficult.
On just the last Episode, Number 254 I talked about that, but out of those four markets they mention, I love Atlanta. Phoenix is good if you can get decent inventory. A lot of people by the way, have been hitting us up asking if they can sell properties in the Greater Chicago area through our network. I have categorically turned them down every time and I know a few of you listen to the show, because you mentioned the show in your emails to me in our conversations.
And you know, I appreciate that you like the Chicago land area. Again, I always reserve the right to change my mind and be open as times change, but generally speaking, I think the prices there are a little bit higher and I think that the political is landlord unfriendly. That's Obama Town, okay. Anywhere where you have big over reaching government, you have tenant friendly markets rather than landlord friendly markets. So, just a little commentary there, and I'm still trying to make California work. I'm constantly looking at the inland empire, and we still haven't made that work.
But again, California being not a very landlord friendly market by any means, at least it's not in the Bay area and the Santa Monica area or L.A., where it's really unfriendly. But some of you, you just love California and I can't figure out why.
I read an interesting article, by the way, and put it on my Facebook page. Sixteen reasons to move away from California. You know, look that up. It's pretty ugly, really, what's going on in California. In so many ways, I'm glad I moved. I will say that. But here's the other thing it's saying. It says in the article here, back to that, we have a shortage or rental housing already and I think it's a win/win situation, says Kenneth Rosen, Chairman of Rosen Consulting Group, which advises on urban planning and real estate management. And he says, I don't think the money to do this is the problem, says Rosen. It's the execution. And you know what, I think that's where the big investors are going to fail, on the execution, because you heard me talk about the concept of embracing the fragmentation, right, embrace the fragmentation. That's why it's hard for the biggies to come into our market.
But look at what else this article says. It talks about it could be a P.R. nightmare, public relations nightmare, and here's what it says, exactly. See there's all these different circumstances and pressures. Even if the real estate deals are great, that are weighing on the big fund type investors, the institutional investors. So, P.R. nightmare. Some hedge hunt managers say they're staying out of the market largely for fear of getting vilified as being a bad landlord, if it comes time to evict a tenant.
On manager said he did not want to be identified but he said that there's a lot of money to be made from investing in foreclosed properties, but it's a potential P.R. nightmare. So again, a whole other set of concerns that we don't have as the individual investors.
Okay hey, you know I thought I'd mention one more thing. I have been interviewing for my speaking wealth show a whole bunch of pod casters lately, and I just want to thank all of you so much for listening to my show, for telling your friends about my show and supporting the show. And we're on Episode Number 255 now. I can't wait until we got to Episode Number 1,125, or whatever the number is because I just have a lot of fun doing this show.
I love getting you clients on the show, so if any more of you want to be on the show, please go to JasonHartman.com, fill out the "Contact Us" form and say you're interested in coming on the show. We'd love to have you on to share your experience with your investment properties, and how it's working for you and any tips and ideas you have. You can just be on for a couple of minutes. You can be on for the full segment, depending on what you have to say. But we always love to have your participation.
But one of the things I'm doing is — I have to be honest, I was doing my taxes and I couldn't believe how much money we have made — how much business we have produced from our different podcasts. I run 15 different podcast shows and my different companies are involved in those and I just love doing it. And if any of you have ever had an interest in podcasting, I am working on a product to teach people how to podcast and how to develop relationships out of their podcast and do all the things that I've been doing for so many years because I, frankly looking back, cannot believe how well it's actually worked.
So, a lot of you have asked me about that and I just thought I'd mention it. It doesn't have to do anything directly with income property investing, but more to come on that in the future.
You know, I have talked about on some of our business shows that we used to do because we used to do maybe, I don't know, 100 episodes or so, 70 episodes or so. We were doing more and more business shows and how you can do internet marketing business, home based businesses, things like that because so many of your real estate investors, you kept asking, gosh the economy is so bad. I want to take advantage of the opportunities to invest in income property now, but I got laid off from job. How can I produce income? So we started doing some shows on income opportunities and so forth. You know, nothing sketchy or scamy or hokey, just real stuff, real businesses, real ways to expand your existing business.
And I talked back there in those old days about a year ago and before about the P&E Concept, building your personal media empire. And the first book I ever published was called "Become the Brand of Choice", back in 1999, and it was all about relationship marketing and personal branding. And so, I just wanted to say first of all, thank you so much for supporting the show. Thank you for spreading the word about this show, not just this show, my other shows, but also if you have an interest in that, if you have an interest in using podcasting and personal branding in internet marketing to expand your business, keep listening, because I'll tell you about my product based on that that I'm coming out with and my little course on it. I've had a lot of fun working on this lately and some more to come on that.
Okay hey, let's talk about our market profile. We've got our guests, our local market specialist from Memphis, and we will be right back with that in just a moment here, but be sure to register for our St. Louis Creating Wealth Boot Camp and tour of St. Louis and St. Robert coming up in just a few weeks. So, I want to see you there and we will be right back with our Memphis Profile here in just a moment.
Male Voice: What's great about the shows you'll find on JasonHartman.com is that if you want to learn about investing in and managing income properties for college students, there's a show for that. If you want to learn how to get noticed online and in social media, there's a show for that. If you want to know how to same on life's largest expense, there's a show for that. And if you'd like to know about America's crime of the century, there's even a show for that. Yep, there's a show for just about anything only from JasonHartman.com, or type in Jason Hartman in the ITune store.
Jason Hartman: I wanted to talk to you about a market we've been rather hesitant to go into and that is Memphis, Tennessee. We were actually urged by one of our clients to look at this provider and this local market specialist in this market. After thinking about it, we finally decided that I think we have a very good partner there, and we're glad to talk to you about Memphis, a market we've considered for many years, but we have really never wanted to open until just recently. Welcome, how are you?
Male Voice: I'm doing great Jason, glad to be here and excited to talk with you and your [inaudible] about what's going on here in Memphis and why it's just a gold mine for investing for cash flow.
Jason Hartman: Fantastic. Well the cash flow is very good, and I'm looking at 14 different properties of yours on our website now at JasonHartman.com. A couple of them are in escrow, a couple of them sold under contract, but several are still for sale. First of all, let's talk about — let's kid of go down the funnel, if we can. Let's take the 30,000 foot view. Memphis is an area that I would best describe as spotty. Is that a fair characterization?
Male Voice; I would say no. I was probably like you, Jason. I came out of the corporate world with Wells Fargo out of — after 12 years and Wells Fargo brought me to Memphis. So, I didn't know anything about this market. I now have been here for over 10 years. I've been full time in [inaudible] for seven years and we've probably have been part of over 1,500 real estate transactions.
During that time, me and my team and probably not interested in those transactions of single family residences, but Memphis is a very defined market. Economy, plain and simple, we are the transportation hub — excuse me, the distribution hub of the United States.
Jason Hartman: Well of course, that's where Federal Express started, so —
Male Voice: Did they?
Jason Hartman: — no question about that. And when I said "spotty", let me just clarify what I meant by that, is that it's always important to invest the right market place but also the right micro-markets or submarkets within that market place.
Male Voice: Okay, yes. Yes.
Jason Hartman: And what I meant when I said "spotty" is that you can easily make — I think Memphis is more sensitive to the spottiness factor then some other cities. It's always important. But it seems like in Memphis you could really make mistakes if you don't know what you're doing.
Male Voice: Yes. Yeah Jason, I'm with you now. Yes Memphis, and I'm sure every major metropolitan city in our Country you have your good areas and bad areas and you're correct, I can definitely share with you many more stories that come out way on a weekly basis from investors who bought here blindly, without a team of people, without a team of professionals and they found us and they're trying to bail out of an area that we don't go into. I wouldn't even know the name of the street, and usually that is what happens. They tell me the name of the street and when I don't recognize it, I know they're probably in trouble.
Bottom line, we buy in target 60 percent of the City of Memphis. Forty percent, we just don't into. We only want to buy properties that — where we know the rents. We know the tenants are attracted to those neighborhoods and that we're comfortable managing because as you know, Jason, we provide a turnkey investment opportunity for investors. So, after the sale, we are there to manage the property and we want to make sure we're in safe neighborhoods. So, you are right that we do have a spotty market when it comes to that description you're discussing.
Jason Hartman: So let's go back — now that we agree on the definition of spottiness, that's good, let's go back and — you know the distribution hub of the United States, what else would attract an investor to Memphis over say, markets in Texas? By the way and I must mention, I believe in your State Constitution they believe it's unconstitutional to have State income taxes. So, I like that.
Male Voice: Yeah, that is great.
Jason Hartman: I think it actually says it right in there.
Male Voice: I think we're one of eight States in the Country — yes we have no State income tax, so that's good.
Jason Hartman: That's very attractive. And the reason I mentioned that and get off on a slight hinge in here for just a moment, is that in Texas you don't have State income tax, but the property taxes are much higher.
Male Voice: Double than Memphis, yes.
Jason Hartman: Right, right. So maybe you can address — how does Memphis do that? Where are they getting their revenue from, if they don't have high property taxes because they're low there and no State income tax? Great combination.
Male Voice: Well, I will have to disclose to you that actually Memphis has the highest real estate in the State of Tennessee as far as all the Counties and we actually get a black eye but then people that are enclosed and they're life long residences of Tennessee or Memphis, they don't know what's going on in other parts of the Country like you and I because we work on a more international global basis. So we know what real estate taxes run in the Northeast, in Texas. And so, I can definitely appreciate what we do have.
Now, we do have one of the hottest sales taxes in the Country, it's 9.25 percent sales tax but I suppose that is where they —
Jason Hartman: That's not that bad though.
Male Voice: — they make it up.
Jason Hartman: I mean — yeah, taxes are — sales taxes are not that far off from that anywhere else, really, but anyway in terms of the attractiveness in Memphis, that's really what I wanted to talk about, talk about those things.
Male Voice: Jason, here — let me give you a very simple formula of — for you and your clients to understand, and with this formula you can analyze any deal anywhere. It doesn't matter if it's a 10 million dollar commercial deal or just a $50,000 house. But if you just look at your acquisition costs, what are you paying for the property and what is your rent, and do the division on a monthly basis, and you will quickly see that most — let me give a quick example. If you had a $100,000 house and you're getting $1,000 a month, that's one percent.
So, in a year's time you're getting 12 percent gross revenue off your investment. When I got into real estate here in Memphis in '04, '05, '06, we were again, working with investors nationwide and we were able to get anywhere from that one to maybe 1.25 percent, and we were how far we thought — you know, and the cash flow was positive at that time and our market wasn't really taking off or enjoying all the appreciation that the coastal market, the West Coast where you're at, the Northeast, the Arizona. We're seeing all these headlines and we're just sort of puddling along at three percent, but what we did and the reason we're still around is we invested in the pure fundamentals of real estate and that cash flow.
Jason Hartman: Absolutely, couldn't agree with you. The sicklicle markets are the high risk markets for gamblers —
Male Voice: Yes.
Jason Hartman: — that linier cash flow markets like Memphis and like the other markets we recommend on JasonHartman.com are the markets that just work. They make sense year and year out. You do it over time. You don't have to watch everything too closely. You don't have to stress out about it. Income property is about just that, income.
Male Voice: Well and Jason, what's exciting, let me finish that formula today what our investors are enjoying is anywhere from one and one half — 1.7 even in some rare instances, maybe approaching two percent a month on that simple formula. So, instead of that $100, 00 acquisition getting $1,000 a month, our investors are getting a minimum $1,500 and probably really pushing $1,750 and sometimes more than that. Now —
Jason Hartman: That's hared to beat. I mean —
Male Voice: Right.
Jason Hartman: — when you're looking at a RV ratio of 1.5 to 1.7 percent —
Male Voice: [Inaudible].
Jason Hartman: I mean, the cash return there is just phenomenal. RV means Rented Value Ration.
Male Voice: Right. In your judgment, the — so our investors are just enjoying valuations, cash-on-cash returns with some of our exclusive financing programs that are just almost too hard to believe. Of course, we're very cautious. Again, that's another — I think fundamentalists made our investors very successful that we make sure that we try to calculate worse case scenario. We're using very conservative numbers, make sure we're assuming vacancy, we're assuming maintenance, we're assuming management. Obviously, we know exactly what the property taxes are and the insurance cost, and you boil it all down and what separates Memphis from the other markets, and Jason I got to tell you, I've been all over the place. I've been West Coast, East Coast, all around the State of Florida. I was in Vancouver, Canada and I will tell you, and I know you represent other markets and they do — there are some tradeoffs but there's not a market that I have found that touches Memphis, bottom line, plain and simple.
Jason Hartman: Yeah, yeah. Our best cash flow markets right now are St. Louis, Indianapolis and Memphis and I think Memphis might actually beat even St. Louis, which is pretty darn good. Tell us more. I mean, let's talk cash flow a little bit, and talk about the characteristics of sort of your ideal property, your typical deal that you want to bring to our investors.
Male Voice: That's a great question, Jason. It's actually very easy to answer. Our average — I call it our work horse. I mean, that is our B Grade, middle of the road property which is a three bedroom, two bath, single level brick home that's probably going to be right in the range of 1,500 square feet. Most our homes are located about a quarter of an acre lot, very typical, and our investors are going to be in that property fully renovated and our definition of fully renovated, we don't cut corners. I mean we won't honestly one of the fans of the [inaudible] that investor is putting too much money when it's not needed, so we definitely take pride in our cost cutting, but we [inaudible] probably be in like new condition. We do want to achieve the high level of rent in the market, but that average home is going to be $65,000 and that house is going to rent for $1,000 a month.
Jason Hartman: That's almost two percent rent value ratio or RV Ratio, unbelievable.
Male Voice: Right, right. So that is our average home. Also we have some homes that are going to be below that and we'll have some higher grade homes, nicer, newer, four bedroom even five bedroom homes. Or was just — as you know, every investor has their own advertise, their own goals in what they're trying to achieve and we try to work with each individual investor in helping them meet those goals.
Jason Hartman: Now that we've talked about kind of your target property or what you call your work horse property, let me just take the listeners through a specific property we have available right now, and of course by the time you hear this show, it may not be available because things are moving so quickly now days, which is a good problem to have, for sure.
Male Voice: Sure.
Jason Hartman: But this one, it's basically — here's how it looks. It's built in 1961. It's a three bedroom, two bath. It's brick. It's 1,324 square feet, $51,900. Only — I mean, less than the cost of your typical cal in Scottsdale, Arizona or Southern California, for sure, and this property — the projections look like this, $800.00 per month rent. By the way, your total cash needed to buy this about $11,300. You're buying it for only $39.00 per square foot and when you look down here, your cash flow is projected at $254.00 per month, which gives you a capitalization rate or cap rate, and as my listeners know, I'm not super fond of the cap rate metric because it doesn't tell enough of the story, but a lot of our clients who are used to investing in commercial real estate, but have reformed themselves to some extent to see how single families are usually a much better deal or at least apartments are a much better deal than office or retail property, which are highly complicated, highly risky, is 11.2 percent cap rate and cash-on-cash return here.
Twenty — I mean folks, this is unbelievable. A whopping 27 percent annually, as reminder cash-on-cash means the value goes to zero but you just maintain the income and the expenses where we project them, you will still get basically a bond, an annuity in income stream of 27 percent annually, and the overall return on investment of 46 percent. Wow. I mean you can't beat that. That is unbelievable.
Male Voice: Yes it is, Jason and as you see, the price points that we have again, our average home — our average transactions right there in the 60 — 65,000 range, and so it's a good safe place to be. Another great characteristic of the Memphis market that I would like to mention is our renter population. Even in the '04, '05, 06 boom days, Memphis had doubled the percentage of renters than the national average. And so we are and have been a big renter city and so we have very little [inaudible] houses which obviously make the thing to. If we didn't have a rental demand it would be very difficult.
Jason Hartman: Well, I have to tell you something and I have no idea if you've read this book or not, but Niall Ferguson, spelled N-I-A-L-L, a lot of people say Nile, but it's Niall. Neill Ferguson has written many books. One of them is called the Accent of Money, a financial history of the world. And it's fascinating because he starts that book off talking about, of all places, Memphis.
Male Voice: [Inaudible] that book. I'll have to get it.
Jason Hartman: Yeah, and he talks about how in Memphis — this kind of funny thing when you talk about renter population being so big, but he talks about how Memphis, the foreclosure rate, has been so high even before the financial crisis because people would just walk away from their houses. What are they, like just more irresponsible in Memphis than other places? Now listen, if you can landlord through that, that's actually a great opportunity. Most people would —
Male Voice: That's right.
Jason Hartman: — not think counter intuitively to know that that really makes your opportunity better as an investor because people that have been foreclosed on, make great long term stable tenants, many times.
Male Voice: Yes — yes, they do, yeah.
Jason Hartman: What would you say to that, Naill Ferguson's comment or Naill Ferguson's comment on the foreclosure rate?
Male Voice: Well, if he had done a little more research, what he would have found that would have lead to that statement, Jason, and I've learned in being banking since I've gotten out of college, but since the Government's started keeping bankruptcy statistics which was 1991, Memphis has had the highest number of bankruptcy per cap than any metropolitan city in the Country.
To go back from that, you'd have to also understand that the attorney that wrote into law legislation for the Chapter 13 Bankruptcy was here in Memphis. So, the bankers, we joke, that the Chapter 13 Bankruptcy was invented in Memphis.
Jason Hartman: That's interesting. Let me tell you what Naill Ferguson says because I just pulled up that part of the book. It says, Memphis, Tennessee is famous for blue suede shoes, BBQs and bankruptcies.
Male Voice: Oh okay, there you go.
Jason Hartman: If you want to understand today's bankers, and he goes on to talk about the general credit problem all over the world, but he says, most borrowers who run into difficulties in Memphis, can escape, and these are the borrowers who have mortgages, can escape or at least reduce their debts, stigma free and physically unharmed. And he just talks about how he visited Memphis the first time in the early summer of 2007, and he was fascinated by the ubiquity and proximity of both easy credit and easy bankruptcy. So — I mean that is — Memphis is like renter city, isn't it?
Male Voice: Yes, it is, it is. It can be sad but honestly, we —
Jason Hartman: We could exploit the heck out of it.
Male Voice: — we're in the market — right. We're in the market to take advantage of that.
Jason Hartman: That is amazing and very interesting. Let me take a brief pause. We'll be back in just a minute.
Female Voice: Jason provides and extremely unique service. Deal evaluator, are you interested in the property outside of our network? Need a second opinion? No problem. Let our experts evaluate the deal. Find out more about it at JasonHartman.com.
Jason Hartman: Well, tell us more about — where do the tenants work? What is the sort of tenant profile in maybe your work horse properties that you mentioned? What can we learn about tenants there other than the fact that they file bankruptcy? And by the way, someone who files bankruptcy is so much better as a credit risk, usually, because —
Male Voice: Oh, yeah.
Jason Hartman: — it's going to file again for seven or ten years, right?
Male Voice: That's right and usually people are going to pay for their shelter needs, their rent or mortgage payment before they'll pay anything else, and we're seeing more and more renters today from that are — they actually have perfect credit and the only being is a foreclosure on their mortgage and they are obviously just the best tenant that we have because they don't want to go into an apartment community. They've spent the last 15, 20 plus years of their lives having their own back yard, their own private space and they don't want to go and have someone above them or someone below them and they got to go through whatever you have to, to live in an apartment community. So we — again, it's just been a great time to be in rural space.
Who is our tenant? Well first of all, we just sort of talk about — our tenant for all [inaudible] and they do not qualify to buy a house, but even you and I can definitely say that even good people can't quality because the lending is so tight, but the house that we're renting for $1,000 a month, those consumers could — if they had their creditworthiness to buy the house, their principle interest, tax and insurance is probably going to be like $400.00 a month. So, I'm a great guy, but I'm not that good that somebody is willing to pay me $1,000 versus $400.00.
So, keep that in mind but our tenants are middle aged working class consumers. Again, we are the distribution hub of the Country. We have over 30,000 employees at Fed Ex. We have over 250,000 workers that are directly or indirectly tied to the Memphis International Airport, and we have all Class 5 railways that come through Memphis. Chicago, New Orleans are the only other two U.S. markets that can make that same statement.
Jason Hartman: Tell our listeners what Class 5 means.
Male Voice: We — there's only five Class 1 railways in the United States and all five of those come through Chicago, Memphis and New Orleans. And probably we've exceeded over a billion dollars in investments by those five railroad companies in the last five years. AS you know, Warren Buffet, I guess it was three years ago, bought BANFF and I don't know all the other ones off the top of my head, but we have more trucking companies in Memphis than any other City.
The Mississippi River, which is the largest river in the U.S. We have the fifth business inland port and then we have the Memphis Airport, which the last 15 years Jason, has been number one in the world, which is an amazing statistic. The number one airport in the world in cargo shipment, but Hong Kong in February of last year, actually finally inched up out, so we're technically number 2. Singapore is number 3.
Some interstate statistics I like to share with people is Disney. Every Disney product in the world is distributed through Memphis. If you go to a Disney Amusement Park, if you go to a Disney store in the mall, that product came through Memphis. Nike has four distribution centers with a total of over three million square feet and space, and I can just go on and on and on. And plain and simple, the reason for that is our geographical location. We're somewhat center to much of the population. If you look at a map, we're not really center, but we're actually based on where the population is.
And Fed Ex can actually get to over 80 percent of the population in our Country on a two hour flight. And that's what has grown Fed Ex from 1972, fast forward today, 40 years later to one of the — you know, not just our Country but probably arguably one of the world's economic power trains. I mean, they're just out of control.
So, that's Memphis and so obviously, we just have tens of thousands of people that work in that distribution, network, and second would be bio-medical. We have a huge presence of bio-medical companies here and Jason, for most people that don't know what that is, it's artificial body parts. And with the baby boomers coming of age, that is becoming — those companies are very profitable. Some of those companies locate here just because of Fed Ex, that way they can get — we can deliver a package here in Memphis up to 11:00 o'clock at night. Eleven o'clock at night and have a guaranty delivery by 10:00 o'clock tomorrow morning, pretty much anywhere in the United States.
Jason Hartman: That's amazing, handy to have Fed Ex as your neighbor.
Male Voice: Yeah, so that's who are — obviously, 80 percent of our tenants work in some capacity of that distribution network.
Jason Hartman: And do you have duplexes? Do you have four-plexes, tri-plexes, any multi family larger deals?
Male Voice: We don Jason, and I — we do get asked that a lot, especially West Coast investors, but I got to be honest with you, Memphis — and I know this from having painfully built probably over 10 million dollars in real estate, they don't really allow like a duplex or triplex or quiplex. The will not issue a building permit or a product like that any longer. And they stopped that probably in the '80s and so — especially if you have a triplex or a fourplex in Memphis.
It's probably going to be something that built about 80, 90, 100 years ago. It's going to be in a part of Memphis that's called Mid-town, which is —
Jason Hartman: Now, I thought one of our clients called you on a duplex, yesterday?
Male Voice: Yeah, and I will finish they're —
Jason Hartman: You're getting to that, al right.
Male Voice: — right. So, we like to think of those as money pits and we try to avoid those. But now we do from time to time come across duplexes where we have some areas where these duplexes were built in the '70s and even [inaudible] —
Jason Hartman: So, what you're saying is three and fourplexes, no but duplexes, yes?
Male Voice: Yes, yes. We —
Jason Hartman: Okay, got it.
Male Voice: — and those are pretty much gold the ones that we were able to get out hands on. They do go fairly quickly and we on average come across about two a month.
Jason Hartman: Let's talk about another property that you have on our website —
Male Voice: sure.
Jason Hartman: — here on JasonHartman.com. I'm just looking at this one. This is a larger, more expensive property and that's why I just wanted to share it. It's a contrast and I'm looking at the pictures. This is a good looking home, by the way. One of our markets just has such good looking properties is Atlanta. A picture says 1,000 words. It doesn't say every word, but it says 1,000 as the old saying goes, right.
So, this one is 2,476 square feet and listeners, don't let your jaw drop when I tell you the price, it's $104,900, so it's only $42.00 per square foot. It will only take you less than $29,000 to get into this property, of course subject to qualifying. In terms of the projections and the way they look, rent, $1.395.00 per month, so about a 1.4 percent RV Ratio. Cash flow positive at $5.592 per year. So think of this, on $29,000, you're expecting to get back $5,600 per year. I mean making a cash-on-cash return of a whopping 19 percent, a cap rate of 10.2 percent, a debt coverage ratio, which we didn't talk about on the last one, the debt coverage ratio is sort of the ration for the very, very conservative investor and it basically tells you — it answers the question, what are the chances of me ever getting into trouble with this property? And this debt coverage ratio is 2.1, which means you are covering your debt by a factor of 2.1. So, you're on a very, very solid position here.
Cash-on-cash return at 19 percent annually and overall return on investment at 34 percent annually. And again, we've got the vacancy rates built in at one month per year. We've got the management peak built in at nine percent, you're mot managing. We've got maintenance built in and keep in mind, this property is not that old. It was built in 1991. Okay, not that old. But we're projecting here maintenance of five percent, which is pretty darn generous for 1991 property —
Male Voice: Oh yeah.
Jason Hartman: — in terms of being conservative and then real estate appreciation rate projected at only three percent. Now you know, I've got to just mention something to the listeners about appreciation. See, what we think will happen first, and we're already seeing it a very substantial percent all over the Country is that we think we will have before appreciation, we'll have what we call regression to replacement costs, meaning that if you were to build this house today, it would probably cost you $80.00 or more per square foot. Well, it's brick so it will probably cost you a lot more than that. You may speak to that. How much per square foot?
Male Voice: Jason, if I were to build this house and I have built houses like this, if I got my laborers in a headlock and beat them up, I could probably produce this house for below or $200,000 and that is just really going on a tight budget, $200,000 to reproduce this house.
Jason Hartman: Yeah, yeah. So basically, you're buying it for half replacement cost. So before any what we call real appreciation occurs, we're just looking at regressing back to the cost of the materials and the cost of the labor to construct it, not even really including really land. So, unbelievable opportunities now, I mean in the property world. What else should anybody know about this property or your other target properties?
Male Voice: Well Jason, one thing I have again being in the banking world, actually I have ownership of a small community bank here in Memphis, served on the Board of Directors and we — in our loan committee, the cut off on the debt coverage ratio because that is a — you brought that to everyone's attention, but in the banking world, universally is 1.25 percent meaning that if we're looking at a — making someone a loan, we're looking at that debt coverage ratio and it is below 1.25 percent. It's pretty much an automatic turn down, but this is at a whopping 2.1 and so 1.25 is sort of that universal target in the lending world and so that you know, if you told a banker that you had portfolio properties with a debt coverage ratio of 1.5 percent, they probably will call you a liar. It's just a phenomenal number. So yeah, we — that's great you touched on the — just the fundamental, economic principles of replacement cost. Because eventually, something's got to give, not only in Memphis but around the United States in regards to the fundamentals of demand and the cost to reproduce, as our population continues to grow we'll definitely see the market correct itself and everybody wants to be in the right place at the right time when that happens.
Jason Hartman: That's for sure and they position themselves well by doing these types of properties. Well, what else would you want people to know in closing? By the way, on that debt coverage ratio, in the boom times, the silly times when people were making lots of mistakes and all the dumb money was floating around right before the crisis, of course, debt coverage ratios were like 25.
Male Voice: True.
Jason Hartman: So, here you're four times better or more than four times better than that. But what else would you like people to know in closing?
Male Voice: Well Jason, we've hit on — give the highlights that probably the one thing that we haven't touched on, which to me is probably if used and that's the management fees.
Jason Hartman: Yeah, that's the teams. And that's what I say to our investors all the time. It's not just about the market.
Male Voice: Right.
Jason Hartman: It's about the team and the network and there are markets, frankly, that we would like to be in, but we just haven't found good providers there, good local market specialists to do business with. People we can trust, people that we can depend on, people that will keep their promises. That's a very good point. So, what happens during and after the investment with management and so forth?
Male Voice: Well Jason, we — I got to tell you, I did pick up a couple of degrees in college but I did not get a degree in property management, I can assure you, but I've never have not managed my property, so I definitely got my degree through the school of hard knocks, and what has evolved today of — I have an all star power team, six full time team members in my property management division. We have invested tens of thousands of dollars in our software, so our owners actually have their own account. They're able to log into their account at our management company and so whether they're an investor of ours out of Australia, they're an investor of ours in Singapore, Paris, Los Angeles, Portland, it does not matter as long as you have an internet connection. And it is phenomenal. We have everything that you can imagine. The communication is very automated and so once an investor does buy a house from us, they're immediately warm hand off to our management team. They have their accounts set up. Everything is automated from their monthly statements that there's a maintenance item, a new leaf. It just is — I don't know anyone else in the Country that has the power of our software and the team behind it.
And it is so critical because again, we see investors who are failing in Memphis but they're trying to do it on their own. I had a guy from Australia — two months and it's a true story and he called us — I'm not sure how he found us, he bought a house here in Memphis in a neighborhood we would never go in, bought it on EBay.
Jason Hartman: Dangerous, dangerous thing.
Male Voice: He paid $14,000 for it. We helped him get a deadbeat tenant out of there and I lie to you not Jason, we had all our contractors go there and our best assessment is this house needed to be bulldozed down. It is built probably in 1921 and — so anyhow, yeah it's a tough business to go out of a loan and all these returns can only happen with a strong team managing the property. And we're in it to — our mission at the management company is to maximize our owner's cash flow. And we are fighting every day whether it's a maintenance item or even providing our owners how to appeal the taxes on the property. As values go down, we have a really easy, simple process for an owner to follow an appeal online. It takes like five minutes. So any way we can help them, whether it's finding them the best rate on insurance providers, helping them with the tax assessment of the property to lower that cost, because it's all about what? It's all about growing revenue and reducing your expenses and that's what we are after the sale in trying to help our investors accomplish.
Jason Hartman: Absolutely. Well good stuff. Well hey, thank you so much. I know we've been talking. Before we finally got a deal together, you and I, for maybe I don't know, six to eight months, it's been a long road but we're glad to be doing business with you. And again, we wee referred by a client of ours and that's the only way we probably would have gone in here and looked at it. So, I'm glad we found you and we look forward to doing a lot of business together.
Male Voice: Same here, Jason. We're very excited working with you and your team.
Female Voice: This show is produced by the Hartman Media Company. All rights reserved. For distribution or publication rights and media interviews, please visit www.HartmanMedia.com or email [email protected] Nothing on this show should be considered to specific personal or professional advice. Please consult an appropriate tax, legal, real estate or business professional for individualized advice. Opinions of guests are their own and the host is acting on behalf of Empowered Investor, LLC., exclusively.
The Jason Hartman Team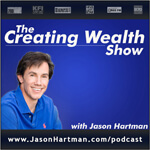 Flickr / Bethany Ann Khan